Dana Lane's Los Angeles Dodgers vs. St. Louis Cardinals 'World Class' Winner
St. Louis Cardinals (19-27) vs Los Angeles Dodgers (29-17)
Saturday, May 20, 2023 at 7:15 pm
With injuries depleting the starting rotation and innings piling up on their bullpen, the Los Angeles Dodgers need to get starting pitcher Noah Syndergaard right.
Syndergaard (1-3, 5.94 ERA) has been limited to a total of five innings in his last two starts because of a nagging finger blister. The Dodgers would like the right-hander to work deeper into Saturday's road game against the St. Louis Cardinals.
Dodgers manager Dave Roberts pulled Syndergaard after four innings in his most recent start -- a 9-8, 12-inning victory over the Minnesota Twins on Monday.
The Cardinals will start Miles Mikolas (2-1, 4.91) on Saturday. The right-hander allowed 17 runs in 14 1/3 innings in his first three starts this season and just 10 earned runs in 33 1/3 innings in his last six starts.
Mikolas' return to 2022 form is one factor in the Cardinals' turnaround from their disastrous 10-24 start. The Cardinals won nine of 11 games before losing Friday.
Dana's Pick
Under: 9.5 -118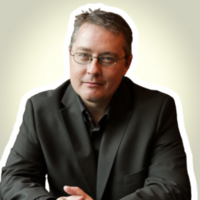 A 31-year Las Vegas resident in his 27th year as a professional sports handicapper, Dana intertwines a strong analytical approach with his trusted intuition. Dana consistently uses his contacts to give his followers a consistent stream of income.