Dana Lane's Chicago Cubs vs. Philadelphia Phillies MLB 'Table Setter'
Philadelphia Phillies (21-24) vs Chicago Cubs (20-25)
Sunday, May 21, 2023 at 1:35 pm
Following an exceptional start to the season, Justin Steele has come back down to earth for the Chicago Cubs.
Facing a host Philadelphia Phillies club eyeing another winning stretch might not make it any easier for the left-hander to get back on track in Sunday's decisive finale of a three-game set.
Steele (6-1, 2.44 ERA) recorded 14 straight starts of allowing two or fewer earned runs, and had a 1.45 ERA through the first seven of 2023, before yielding three runs on seven hits in six innings of a 10-4 win over St. Louis on May 10. Then while dealing with flu-like symptoms, Steele followed by allowing a season-high five runs -- four in the fourth inning -- and five hits in gutting out six innings of Chicago's 7-3 loss at Houston on Tuesday.
Philadelphia, meanwhile, does not currently have a fifth starter after Bailey Falter was optioned to Triple-A earlier this week. Taijuan Walker (3-2, 6.53) is slated to start on short rest Sunday after allowing four runs, four hits and two walks on 40 pitches over two-thirds of an inning in Wednesday's 7-4 loss at San Francisco.
Dana's Pick
Philadelphia Phillies: -1.5 +175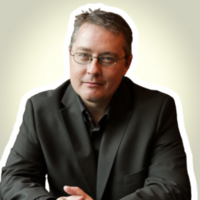 A 31-year Las Vegas resident in his 27th year as a professional sports handicapper, Dana intertwines a strong analytical approach with his trusted intuition. Dana consistently uses his contacts to give his followers a consistent stream of income.