Dana Lane's Texas Rangers vs. Pittsburgh Pirates 'TOP Whale' Winner
Pittsburgh Pirates (24-22) vs Texas Rangers (29-17)
Monday, May 22, 2023 at 6:35 pm
To see the disparity between the visiting Texas Rangers and the Pittsburgh Pirates entering their series that starts Monday, just look at both teams' recent performances.
Texas pounded Colorado 13-3 Sunday for a series sweep, making the Rangers 5-1-1 in their past seven series, 9-2-1 in their past 12. They have reached 12 games over .500 for the first time since the end of the 2016 season.
Pittsburgh fell to Arizona 8-3 Sunday and has gone 0-5-1 in its past six series. The Pirates, after reaching 12 games over .500 in April, have fallen back to two games over.
In the series opener, Texas right-hander Dane Dunning (4-0, 1.69 ERA) is scheduled to oppose Pittsburgh right-hander Luis Ortiz (0-2, 5.63).
Dunning, after eight relief appearances in April, has made three starts in May as he fills in for injured Jacob deGrom, going 2-0 with a 1.59 ERA, with 12 strikeouts against two walks in 17 innings.
Tuesday against Atlanta, Dunning gave up one run and six hits in six innings to pick up a win.
Dana's Pick
Texas Rangers: -130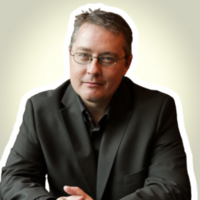 A 31-year Las Vegas resident in his 27th year as a professional sports handicapper, Dana intertwines a strong analytical approach with his trusted intuition. Dana consistently uses his contacts to give his followers a consistent stream of income.