Dana Lane's Cincinnati Reds vs. Chicago Cubs 'World Class' Winner
Chicago Cubs (22-28) vs Cincinnati Reds (22-29)
Saturday, May 27, 2023 at 7:15 pm
The Chicago Cubs still hope Jameson Taillon will be the pitcher they expected upon signing him to a hefty contract.
However, considering how well the Cincinnati Reds fared against one of the Cubs' best pitchers in the series opener on Friday, Taillon could be in for another challenging outing when the teams continue their set Saturday in Chicago.
Signed to a four-year, $68 million deal, Taillon (0-3, 8.10 ERA) has been the Cubs' biggest disappointment this season. The right-hander allowed a season-high eight runs (six earned) on six hits, including Kyle Schwarber's first-inning grand slam, and three walks in 2 1/3 innings of last Saturday's 12-3 loss at Philadelphia.
It was the fourth time in seven starts that Taillon allowed at least four runs. He's yet to complete more than five innings in any outing this season.
The Cubs will get their first look at scheduled Cincinnati starter Brandon Williamson (0-0, 3.60 ERA). In his MLB debut, the left-hander allowed one run and two hits and struck out six in 5 2/3 innings at Colorado on May 16, then yielded four runs -- three earned -- with four hits and four walks through 4 1/3 frames against St. Louis on Monday.
Dana's Pick
Over: 8.5 -110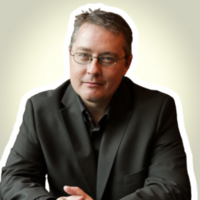 A 31-year Las Vegas resident in his 27th year as a professional sports handicapper, Dana intertwines a strong analytical approach with his trusted intuition. Dana consistently uses his contacts to give his followers a consistent stream of income.