Dana Lane's San Diego Padres vs. New York Yankees MLB 'Table Setter'
New York Yankees (30-23) vs San Diego Padres (24-27)
Saturday, May 27, 2023 at 1:05 pm
Right-hander Michael Wacha (5-1, 3.58 ERA) will start Saturday for the Padres. He has allowed one run over his past four starts and is 3-0 with a 0.36 ERA in those appearances. While opponents are hitting .230 against him this season, Wacha is holding hitters to a .129 (11-for-85) average over his past four outings after batting .311 against him in his first five outings.
Wacha is facing an American League opponent for the fourth straight time. He followed up starts against Minnesota and Kansas by allowing five hits in six innings of a 7-0 win over the visiting Boston Red Sox on Sunday. He threw 88 pitches.
Wacha is 2-1 with a 3.02 ERA in 10 career appearances (eight starts) against the Yankees. He spent the past two seasons pitching with Tampa Bay and Boston and was 2-0 with 1.82 ERA in seven outings (five starts) against the Yankees.
Right-hander Luis Severino (0-0, 1.93) will make his second start since returning from a right lat strain that cost him nearly two months to begin the season. Severino fell one out shy of qualifying for the win in Cincinnati on Sunday afternoon when he allowed one run on four hits and struck out five in 4 2/3 innings.
Severino is 8-2 with a 1.79 ERA in 16 career interleague appearances (14 starts), but Saturday is his first start against any NL West opponent.
Dana's Pick
New York Yankees: -159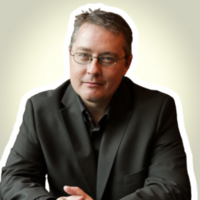 A 31-year Las Vegas resident in his 27th year as a professional sports handicapper, Dana intertwines a strong analytical approach with his trusted intuition. Dana consistently uses his contacts to give his followers a consistent stream of income.