Dana Lane's Los Angeles Angels vs. Chicago White Sox MLB 'Table Setter'
Chicago White Sox (23-34) vs Los Angeles Angels (29-27)
Wednesday, May 31, 2023 at 2:10 pm
The Angels will turn to righty Jaime Barria, who is set to make his second start in three appearances after opening the season with 10 consecutive relief outings.
After throwing five shutout innings against visiting Boston on May 22, Barria allowed four unearned runs in the 10th inning of an 8-5 loss to Miami on Saturday. Angels manager Phil Nevin said he wanted the outing to double as a de facto bullpen session for Barria between starts.
Los Angeles has lost four of five on the heels of a four-game winning streak. Strikeouts have doomed the Angels in their series in Chicago thus far. They fanned 16 times in a 6-4 victory Monday, then whiffed 13 more during a 7-3 loss Tuesday.
Lynn is 4-2 with a 3.30 ERA in 10 career starts against the Angels, with 53 strikeouts in 60 innings. He hasn't faced the club since the third game of the 2021 season, when Lynn took a no-decision at Los Angeles, allowing two unearned runs in 4 2/3 innings.
Barria is 0-2 with a 4.70 ERA in four appearances against the White Sox, including one start.
Eloy Jimenez has an 11-game hitting streak for Chicago.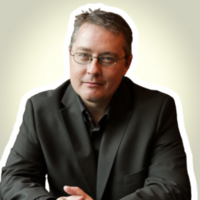 A 31-year Las Vegas resident in his 27th year as a professional sports handicapper, Dana intertwines a strong analytical approach with his trusted intuition. Dana consistently uses his contacts to give his followers a consistent stream of income.