Ron's Friday College Football Play of the Night
USC Trojans (11-1) vs Utah Utes (9-3)
Friday, December 02, 2022 at 8:00 pm
I think Utah wins this game outright, so I will take any points I can get. I can't lay points with a subpar defense in a championship game. Yes, USC can win and get to the CFB Playoff but that does not mean that Utah is any less motivated to earn the win here. Not only would the Utes pull off the upset and play the role of ultimate spoiler, but the Utes would also sweep USC in the season with two wins, and oh yeah, that PAC-12 championship trophy/title is nice too. Utah's run defense has been excellent down the stretch this season while USC's defense has just not been able to hold up very well. Even in the win over Notre Dame last week, USC gave up 408 total yards which may not seem like a ton to allow to a solid ND team, but it was actually one of the weaker performances a team's defense has had against ND all year, as the Irish's offense is not very good. USC has allowed over 300 passing yards in five of the last six weeks, as the passing defense may be able to force a lot of turnovers but it also concedes a ton of yardage and big plays. If USC had a stout defensive line that could stop the run all night, I would feel more confident in the Trojans but USC is allowing 4.5 yards per attempt this season. Utah had its way offensively in the first meeting and it's hard not to like the Utes' chances the second time around, especially since we are getting points. I will take a shot with Utah here.
Risk Free Bets, Free Bets and Deposit Bonuses CLICK HERE!!!!
Ron's Pick
Utah Utes: +3 -115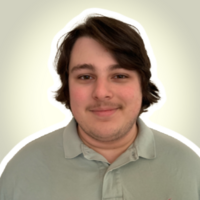 Ron is a part of the new breed of younger handicappers but Ron has many years of sports handicapping under his belt. Ron has a knack for seeing through the lines, consistently beating the books.