Ron's Friday College Basketball Bank Shot Best Bet
Baylor Bears (5-2) vs Gonzaga Bulldogs (5-2)
Friday, December 02, 2022 at 8:00 pm
We talked about this game on the bank shot breakdown and I mentioned that I was not crazy about the game from a betting standpoint at the time of me recording. I did more extensive research, as I always do with the college hoops card each morning, and with that research, I came to the conclusion that the under in Gonzaga and Baylor is definitely the best bet, in my eyes, on the board. Both of these teams play at fast paces and both have great offenses, so there is no surprise to see this total in the low 160s. I think, however, Baylor and Gonzaga's defenses are severely undervalued in this matchup, and I think the under is a very strong selection because of it. Baylor's opponents in particular are shooting 39.6% from three and Baylor's defensive effective FG % is ranked 266th in the country. Baylor may not be a top-30 defense anymore, but 266th ranked EFG% and 335th 3-point defense is not going to hold up for much longer. Baylor's defense is far better than what we have seen and I like the fact that Baylor is good on the defensive glass, as it should limit those second-chance opportunities for Gonzaga. Gonzaga is shooting lights out from three but has some turnover problems, is not doing too well on the offensive glass, and is also struggling to draw a lot of contact. I don't think Mark Few wants his team to rely on making a plethora of tough shots, and we are already seeing Gonzaga struggle at times on the offensive end in big-game moments. This game is also at a neutral site and there is a very strong college basketball system that I use for neutral site unders that applies to this game as well. With all of that said, give me the under in Gonzaga vs. Baylor.
Risk Free Bets, Free Bets and Deposit Bonuses CLICK HERE!!!!
Ron's Pick
Under: 162 -110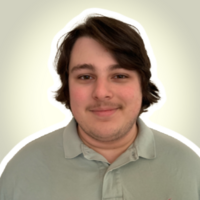 Ron is a part of the new breed of younger handicappers but Ron has many years of sports handicapping under his belt. Ron has a knack for seeing through the lines, consistently beating the books.