Ron's Saturday College Basketball Bank Shot Best Bet
Marquette Golden Eagles (6-2) vs Wisconsin Badgers (5-2)
Saturday, December 03, 2022 at 4:30 pm
Wisconsin's strong defense should keep it in this game and I think because of Wisconsin's most recent loss to Wake Forest and Marquette's upset win over Baylor, we are getting value on the underdog here. Marquette is great in the fast break but I don't think Marquette is going to find too many opportunities in transition in this game. Wisconsin takes care of the basketball as it is ranked 20th in turnover percentage on offense. Marquette plagued Baylor and Chicago State, its two most recent opponents, in the turnover department but from what we have seen so far from Wisconsin, that should not be an issue. Wisconsin has those strong numbers despite playing a very tough schedule thus far including games against many top 100 teams in Stanford, Dayton, USC, Kansas, and Wake Forest. Wisco forced OT in that Kansas game and beat a very good Dayton team, so the Badgers have already proven they can hang with the big boys. Wisconsin's perimeter defense has also been very good, which is promising when facing a Marquette team that loves to shoot a ton of three-pointers and made them at a 48% clip against Baylor. Wisconsin's shooting numbers themselves are not great right now, but I expect these numbers to regress toward the mean and it should result in more scoring for the Badgers. This game could be won by who dictates the pace and when you see a total that opens up at 136 and is currently dropping, it does shape up to be a defensive battle and that benefits Wisconsin in my opinion. Give me the points with the Badgers.
Ron's Pick
Wisconsin Badgers: +5.5 -110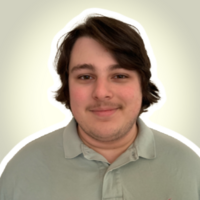 Ron is a part of the new breed of younger handicappers but Ron has many years of sports handicapping under his belt. Ron has a knack for seeing through the lines, consistently beating the books.