Ron's Sunday Night Baseball Winner
Boston Red Sox (56-59) vs New York Yankees (72-42)
Sunday, August 14, 2022 at 7:08 pm
I do not think this will be a successful start for Michael Wacha, who makes it return from the IL. Wacha wasn't too sharp in his minor league rehab start and his pitch-to-contact style isn't effective against a lineup as powerful as the Yankees. NYY has done well against RHP and I think they can get on the board early here. Even if Wacha gives the Red Sox good innings, he will more than likely be limited to about 4-5 innings at the most as he is not known to pitch deep into games and this is his first start back. I think at worst, the Yankees will get to a Red Sox bullpen that has been untrustworthy in the past month or so and blew the game on Saturday night as well. With their best reliever unavailable after a 30-pitch night last night, the Red Sox will have to be strategic with their pen and I'm not sure that will end up working out for 4-5 innings. The Yankees have the advantage in starting pitching, bullpen, and certainly the lineup as well. Give me the Yankees on Sunday Night Baseball.
Risk Free Bets, Free Bets and Deposit Bonuses CLICK HERE!!!!
Ron's Pick
New York Yankees: -130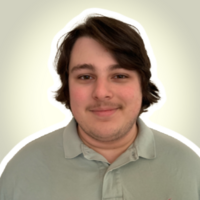 Ron is a part of the new breed of younger handicappers but Ron has many years of sports handicapping under his belt. Ron has a knack for seeing through the lines, consistently beating the books.