Ron's NFL Sunday Play of the Day
San Francisco 49ers (7-4) vs Miami Dolphins (8-3)
Sunday, December 04, 2022 at 4:05 pm
I think the 49ers are one of the more underrated teams in the NFL right now as they are getting it done on both sides of the ball, with the league's best defense in my opinion, and a good OL/run game. Miami has benefitted from playing a really weak schedule as of late and I do not trust this Dolphins' secondary on the road at all. The Dolphins may not give up a lot of rushing yards per game, but this team is still conceding 4.5 yards per carry while the Niners are not giving an inch to opposing ground games. I worry about this so-so Dolphins' offensive line against a very tough pass rush for SF. I think the Niners are better on both sides of the ball and win this game by at least a touchdown.
Risk Free Bets, Free Bets and Deposit Bonuses CLICK HERE!!!!
Ron's Pick
San Francisco 49ers: -4 -105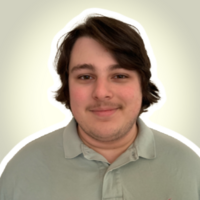 Ron is a part of the new breed of younger handicappers but Ron has many years of sports handicapping under his belt. Ron has a knack for seeing through the lines, consistently beating the books.