Dana Lane's Indiana Pacers vs. New Orleans Pelicans 'TOP Whale' Winner
New Orleans Pelicans (17-28) vs Indiana Pacers (17-30)
Monday, January 24, 2022 at 8:00 pm
The Pacers (17-30) have a chance to secure a winning road trip on Monday night, when they wrap up a five-game Western Conference trip in New Orleans against the Pelicans (17-28).
Facing a difficult slate and a rash of injuries out West, the Blue & Gold managed to go 2-2 over the last week, knocking off the Lakers and Warriors on their home court. They even fought admirably on Saturday night in Phoenix, hanging tight into the second half against the NBA's best team despite having four starters out due to injury.
The Pacers will still be without Malcolm Brogdon (Achilles), Domantas Sabonis (ankle), and Myles Turner (foot), but Caris LeVert could potentially be back on the court after missing two games with a sore right calf. LeVert's return would be especially welcome considering the last time Pacers fans saw him he set a franchise record with 22 fourth-quarter points to lead Indiana over the Lakers.
Risk Free Bets, Free Bets and Deposit Bonuses CLICK HERE!!!!
Dana's Pick
Indiana Pacers: +3 -110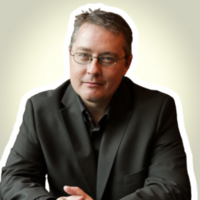 A 29-year Las Vegas resident in his 25th year as a professional sports handicapper, Dana intertwines a strong analytical approach along with his trusted intuition. Dana consistently uses his contacts to give his followers a consistent stream of income.