Ron's Saturday ACC Championship Winner
North Carolina Tar Heels (9-3) vs Clemson Tigers (10-2)
Saturday, December 03, 2022 at 8:00 pm
Clemson was embarrassing last week vs. South Carolina but there is a reason why the Tigers have been such a successful program in the last decade +, and coaching/adjustments play a big part in that. Clemson made a lot of simple mistakes on both sides of the ball and on special teams in that SC game, but in the ACC Championship, I do think the cream rises to the top. North Carolina's defense is one of the worst in all of FBS college football, let alone the ACC. The Tar Heels allow a ton of yards per game and the passing defense is one of the worst in the nation in terms of pass efficiency. DJ U has not been great, but he still has a lot of talent around him and if he does struggle early, I don't think Swinney will be afraid to go to the very talented Klubnick. Clemson should be able to run the ball at will and I don't see how UNC can make consistent stops in this game. On the other hand, North Carolina is not in the best form on offense going into this game. The Tar Heels are coming off back-to-back lackluster performances against Georgia Tech and NC State where the OL struggled and the team earned less than 400 yards in each game. Clemson's pass defense may not be as strong as it has been in years past, but the Clemson run defense is one of the best in the nation and the defensive line should make this a tough night for a subpar UNC offensive line. I think North Carolina is overmatched here and Clemson is facing the worst pass defense it has faced since the Wake Forest game where DJ U had his best game of the season, potentially his collegiate career. North Carolina will score some points here, and it is why I lean towards the over as well, but in the end, Clemson is far too much for the Tar Heels to handle and I like the Tigers in a route somewhere in the 42-24 range.
Risk Free Bets, Free Bets and Deposit Bonuses CLICK HERE!!!!
Ron's Pick
Clemson Tigers: -7.5 -110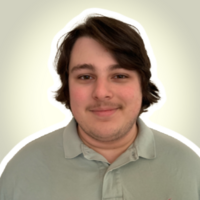 Ron is a part of the new breed of younger handicappers but Ron has many years of sports handicapping under his belt. Ron has a knack for seeing through the lines, consistently beating the books.