Ron's Saturday College Football Barking Dawg
TCU Horned Frogs (12-0) vs Kansas State Wildcats (9-3)
Saturday, December 03, 2022 at 12:00 pm
In my opinion, the only reason why TCU is favored in this game is because of its record and the #3 in front of its name. If rankings and records were thrown out the window, just based on the statistics and the full body of work for both of these teams, I think K-State is the slightly better team. It is not too farfetched to think, as the Wildcats are in the top 10 themselves and have had a helluva season, and I think K-State has a real shot at shocking the Horned Frogs here and spoiling their CFB Playoff hopes. Kansas State has the better defense in my opinion, as it is allowing fewer yards per game and six fewer points per game as well. I also think, despite both teams being strong in this area, Kansas State has the better special teams group. In the game these teams played in the regular season, Kansas State lost the turnover battle by two. K-State cannot afford to do that again, but turning the ball over was not really an issue for K-State as its QBs combined to throw for four interceptions all season, so I am not worried about that here. Kansas State was in great form to end the season, won two road games in its last three, can run the football, and plays strong defense. There is not much more that I am looking for in an ATS underdog in college football, and Kansas State checks too many boxes for me not to take the Wildcats here +2.
Risk Free Bets, Free Bets and Deposit Bonuses CLICK HERE!!!!
Ron's Pick
Kansas State Wildcats: +2 -110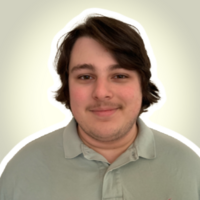 Ron is a part of the new breed of younger handicappers but Ron has many years of sports handicapping under his belt. Ron has a knack for seeing through the lines, consistently beating the books.