Ron's Sunday College Basketball Blowout Winner
Florida Gators (5-3) vs Stetson Hatters (4-2)
Sunday, December 04, 2022 at 2:00 pm
Stetson may have a group of sharpshooters but this defense is one of the worst in the nation and its frontcourt presence is lacking. Going up against Colin Castleton is going to be a chore all night and the Gators can exploit that consistently. Stetson is off to an unsustainable start to the season shooting-wise, as you have guys like Luke Brown, who shot 30.4% from three last year, hitting over 50% from deep. Wheza Panzo is 13-20 from three for 63.5%! Panzo has always been a three-point specialist but 63.5% is not going to hold up for Steph Curry over the course of a season, let alone Wheza Panzo. Florida is a good defensive rebounding team and is coming off a 40-point blowout win over Florida A&M. That was in a game that FAMU shot over 44% from three and over 87% from the FT line, the Gators were missing starting PG Kyle Lofton and another key player in Will Richard, and they still scored 100+ and dominated the game from start to finish. It looks like both Lofton and Richard could be ready to go for Sunday's contest, which is a big boost for this team. These teams didn't play last year but in 2021 Florida beat Stetson 86-40 and while this game may not get as ugly, I still expect a blowout win by Florida here.
Ron's Pick
Florida Gators: -16.5 -110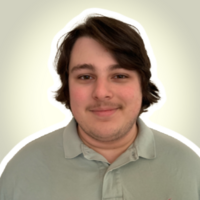 Ron is a part of the new breed of younger handicappers but Ron has many years of sports handicapping under his belt. Ron has a knack for seeing through the lines, consistently beating the books.