Ron's Sunday NFL ATS Crusher
San Francisco 49ers (0-1) vs Seattle Seahawks (1-0)
Sunday, September 18, 2022 at 4:05 pm
While the weather conditions in San Francisco are not going to be great with a solid chance of rain, it will be nothing like what we saw in Chicago in Week 1. Nonetheless, Trey Lance and the 49ers' offense at least has recent experience in playing in rain, so if the weather does become a large factor, I like San Francisco's chances to calm the storm. The Seahawks earned a shocking victory over the Broncos on MNF last week in front of the 12th man. That 12th man will not be in attendance here as the Seahawks have their first road game of the young campaign. Despite the victory, Seattle's offense and defense was miserable in the 2nd half of the game. Seattle earned only 34 total yards of offense in the second half and allowed the Broncos many chances to score/take the lead/win the game. Denver made so many simple mistakes in that game and it took a lot of flukey plays to go Seattle's way for the Hawks to grab the win. I think the Seahawks are in trouble now on the road against a stout defense and a team that is coming off an ugly loss themselves. Trey Lance has talent and talented players around him, even with Elijah Mitchell injured. I expect this 49ers offense to get going here and I don't think the Seahawks offense does much of anything in this game. I like the 49ers to win by two touchdowns at home in what should be a low-scoring game.
Risk Free Bets, Free Bets and Deposit Bonuses CLICK HERE!!!!
Ron's Pick
San Francisco 49ers: -9 -110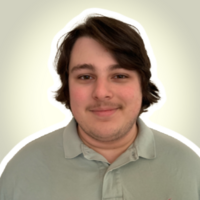 Ron is a part of the new breed of younger handicappers but Ron has many years of sports handicapping under his belt. Ron has a knack for seeing through the lines, consistently beating the books.